Are you doing breakfast in a mad rush before work, or are you relaxing over a lazy decadent Sunday brunch? Whether you are making a quick slice of toast and coffee, or creating amazing lemon-herb smoked salmon toasts, you need – a Toaster! So – Let's Talk About Toasters.
Your Grandma's toaster is still probably doing it's job, but perhaps the time has come to invest in a newer model. 
The choice of toasters on the market can be confusing. There are so many options to choose from when it comes to cost, features, design, and size. 
Let's look at some of the key features that you should consider before buying a toaster. 
What to consider before buying a toaster
Decide on your budget and look for a model that will give  you the best value for your money. Don't get side-tracked by models with fancy features that you may not need. They are often more expensive and are not always worth the money. If you are shopping in a physical store, watch out for over-enthusiastic salespeople, they are really good at getting you to spend more than you had planned for. A pop up toaster can range from $20 upwards to over $100 for fancier designer models.
How many slices does it hold
Toasters hold between 2 to 4 slices of bread. If you need something bigger, you should look for a counter-top toaster oven. For a single person or a couple, a 2 slice toaster is ideal. If you have a larger family, 4 slices will suit you better.
This may sound crazy but here is the deal. 4-slot toasters can offer 4 separate slots or 2 wide slots. 4 separate slots will toast 4 standard slices of bread. 4-slice toasters with 2 longer slots are ideal for artisanal-style breads that are long and narrow. 
This is a handy feature that keeps the exterior of the toaster cool while it is toasting. I burn my fingers often enough on stove pots and oven baking trays. Knowing my toaster is not a hazard is one less thing to worry about in the kitchen.
When considering purchasing a new appliance for my kitchen, where to keep it is always a challenge. Toasters usually stay out on a counter top or kitchen island. Make sure that the toaster you buy will fit into the space you have. It is not an appliance that you would normally pack up after use. 
What do you want to toast
Well, the obvious answer is bread. But why not get creative? How about toasting English muffins, waffles, bagels, crumpets, Texas toast, pop-tarts, or speciality breads? For these, you will need a toaster with wider slots and more advanced settings. 
This is a great feature if you keep your bread in the fridge or freezer. For people living in very hot and damp climates, this is a must, as bread gets moldy very fast when kept out of the fridge. Toasters with defrost settings are great for heating up frozen waffles and muffins. It will also save you on a frantic morning when you have forgotten to take the bread out of the freezer. 
Adjustable toasting levels
Also known more correctly as browning or shade settings! If your house is like mine, everyone wants toast made differently. Some want it looking like bread, others want a burnt crisp. With adjustable toasting levels you can choose the degree of 'toastiness' you need.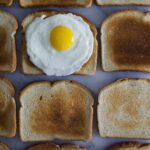 A handy function that allows you to cancel and pop up the toast in the middle of a toasting cycle. 
A very cool function that will toast the cut side of the bagel while only warming the other side. Toasters with bagel functions have wider slots to accommodate the bagel. This means that you can also use them for muffins, waffels and artisanal-style breads and rolls.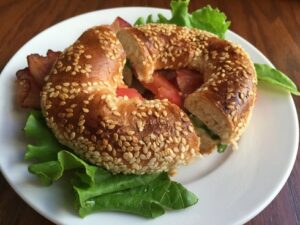 Does your old toaster brown more on one side than the other? Self centering guides center the bread so that both sides are toasted evenly. 
Great for when your mobile rings in the middle of a toasting cycle. When you come back to your toast, you can reheat it a low temperature and have hot toast that is not burnt. 
Not all toasters have crumb trays. If it doesn't, you need to turn your toaster upside down and shake it madly to get all the crumbs out. A crumb tray makes life much easier. It collects all the crumbs at the base of the toaster. Simply pull it out, empty it, and replace it back. 
Do you love tech-style gadgets? Today, you can get toasters with LED touch screens, flashing lights, and progress bars. This may or may not be for everyone.
Many models offer individual controls for each side of your toaster. So, for example, one side can be defrosting while the other side is toasting. You can decide how complex you want your toast-making process to be … or not ….
Allows you to lift the toast at any time for a look without cancelling the cycle, or having to restart it. Great for fanatics who want their toast perfect. 
Makes it easy to remove your toast without burning your fingers. Great for smaller pieces of bread.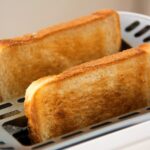 Not all toasters are made equal and some are certainly more stylish than others. Choose a toaster that fits in with the décor theme of your kitchen – if you have one! Toasters can be sleek and shiny, matt black, shiny silver or come in bright colors. You can even find fun retro style toasters that have a nostalgic look and feel. 
Some people have no problem leaving their toasters plugged in all the time. Others prefer to pack away unsightly cables. If this is you, look for a model that offers retractable cords or a fuss-free cord wrap under the device. 
This is a feature that comes with more expensive toasters. It is a separate rack that you attach to the top of the toaster. The rack can hold pastries, baguettes, bread rolls, buns and croissants. The toaster will then warm them up for you, making you look like you have thought of everything. 
I always look for a product that comes with a warranty. That shows me that the manufacturer is prepared to stand by the product. I also like to know that I can get support if I should have any questions or issues after I have made the purchase. 
These are tried and tested brands from reputable companies with great reviews and great after sales service.
Cuisinart
Breville
KitchenAid – find out more on my information page
Black + Decker
Oster
Hamilton Beach – Find out more on my information page
DeLonghi
Proctor Silex
Redmond
West Bend
Buydeem
With so many factors to consider, it can be daunting to know which toaster to choose. To help you, I have reviewed a range of 2 slice and 4 slice toasters. 
Read my reviews on my choice of best 2 slice toasters here
Read my reviews on my choice of best 4 slice toasters here
This is such fun that I just cannot resist! My family loves hot dogs and this trendy Hot Dog Toaster takes making hot dogs to…
Read More »