Let's Talk About Toasters
Are you doing breakfast in a mad rush before work, or are you relaxing over a lazy decadent Sunday brunch? Whether you are making a quick slice of toast…
Read More >
Let's Talk About Air Fryers
I must admit that I only discovered air fryers recently! I have never considered cooking larger meals in anything other than …
Read More >
What Are You Looking For?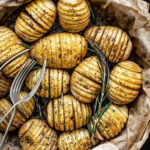 Trying out an air fryer for the first time can be a daunting experience. There is a lot to learn and understand. I found that…
Read More »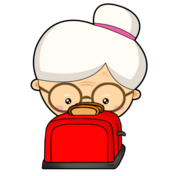 I am Madlyn, a modern tech-savvy Grandma with a passion for all-things-appliance. If it has an On-Off switch, I want it! 
I have a job, a home, a husband, kids, grand kids, and pets – the whole nine yards. And, I have appliances! 
I will be writing about and reviewing must-have appliances like kettles, toasters, fridges and washing machines. I will also chat about not-so-must-have appliances like coffee makers. Okay – I get it, for coffee addicts like myself, a coffee maker is most definitely a must, and is certainly more important than a toaster.  
Whether you are a single professional, a busy Mom with a job, a new home owner, or a retiree, I will keep you up to date with the perfect appliances for your needs.