What Kitchen Appliances Are You Looking For?

Do breakfast in style with a 2 slice or 4 slice toaster

A must-have kitchen appliance for any cook 

Time for tea! Boil the kettle and cut the cake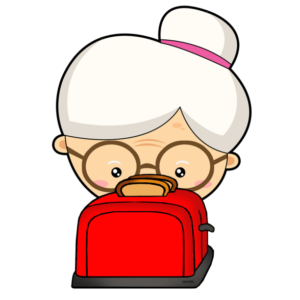 Hi, and welcome to Appliance Granny!
I am Madlyn, a modern tech-savvy Grandma with a passion for all-things-appliances. If it has an On-Off switch, I want it! I have a job, a home, a husband, kids, grand kids, and pets – the whole nine yards. And, I have kitchen appliances …
Over the years, my hubby and I have spent a fortune on appliances ranging from baby bottle warmers to large fancy fridges for a house full of growing teens.
Some were value for money and lasted for years, while others packed up in less than a month. Over the years I have gained vast experience with appliances of all types and would love to share my insights with others. Hopefully this will help you make informed decisions and not waste unnecessary time and your hard-earned money.
I will be writing about must-have kitchen appliances like kettles, toasters, fridges and washing machines. I will also chat about not-so-must-have kitchen appliances like coffee makers. Okay! I get it – for coffee addicts like myself, a coffee maker is most definitely a must, and is certainly more important than a toaster. Being familiar with the iconic brands, I will also give you comparisons, some history (for history lovers) and other insights that I have gained over the years spent in the kitchen.
Whether you are a single professional, a busy working Mom, a new home owner, or a retiree, I will keep you up to date with the perfect kitchen appliances and kitchen tips for your needs.
Being an elder person myself, I will also offer kitchen appliance tips, kitchen safety tips, cooking tips, and healthy eating tips for the elderly.
Thanks for getting this far! I hope my blog posts will be informative and helpful. Please visit my Facebook page and leave comments. I would love to hear from you.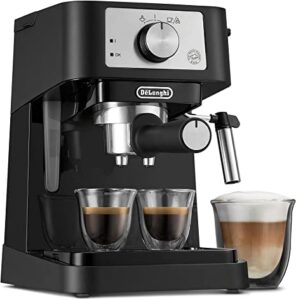 Top 10 Must-Have Kitchen Appliances Hey there, kitchen enthusiasts! Are you ready to take your culinary adventures to a whole new level? Well, you're in for a treat because today…
Read More »